These hexagonal shaped stamps on cover are really lovely.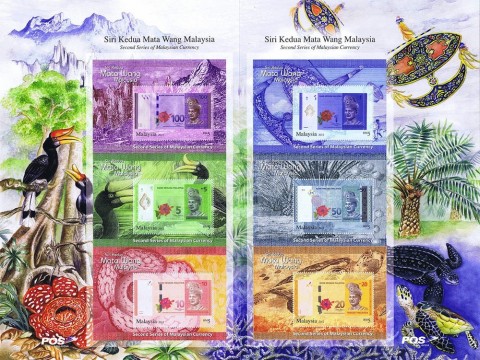 2012 Malaysia stamp - Banknote stamps miniature sheet
Malaysia issued these stamps - the second in a series - on July
16,
2012. Eight 60 sen stamps show the front and back of the new coins issued by Bank Negara Malaysia. Six new banknotes were also issued and are depicted in RM5 stamps in two separate pieces containing 3 miniature sheets each. These set of stamps are printed with hot stamp foiling and the 60sen stamps are embossed to bring out the details of the coins. The RM5.00 stamps featuring the banknotes contain silver foil hot stamping to represent the security thread on the notes.